Gardening Knee Pads with Waterproof EVA Foam Cushion
POPULAR LIFE Replacement Knee Pad Foam is made with polyurethane foam designed as a pad insert for contoured, comfortable, lightweight

support for time spent on your knees. The removeable, replaceable foam pads allow the fabric cover to be washed (not included). The velcro

opening in the knee pad cover makes the removal and replacement of the foam inserts easy. Designed to be used with POPULAR LIFE Original

Washable Knee Pads. Pulling weeds in the garden, cleaning floors, painting - no matter the job, your knees will be in good shape and have you
covered with POPULAR LIFE knee pads.
POPULAR LIFE Replacement Knee Pad Foam Insert, 2 Pairs

DESIGNED FOR COMFORT & LONGEVITY: Ergonomically designed & lightweight, removeable & replaceable foam pad inserts allow the fabric cover to be washed (fabric cover not included)
EASY TO USE: Popular Life Original Washable Knee Pads (Not included) are designed with washing in mind, complete with an easily removeable, replaceable foam pad insert
BUILT FOR SAFETY & PROTECTION: Tough enough for hard work, but light enough to barely notice
USE AT HOME OR AT WORK: Ideal for indoor or outdoor light work, cleaning floors, gardening, painting and more

The straps are adjustable, so they fit almost any knee. Made of soft black EVA foam, it's comfortable to wear. It can effectively protect your knees when you kneel on the floor. When you move from place to place, the EVA foam won't damage floors. They offers excellent durability to protect your knees when you cleaning floors, gardening, painting, yoga, and more. The gardening knee pads are build for taking care of your legs and knees. It's a ideal product for preventing sore knees when you're tending your garden. Waterproof materials makes it's easy to clean your knee pads.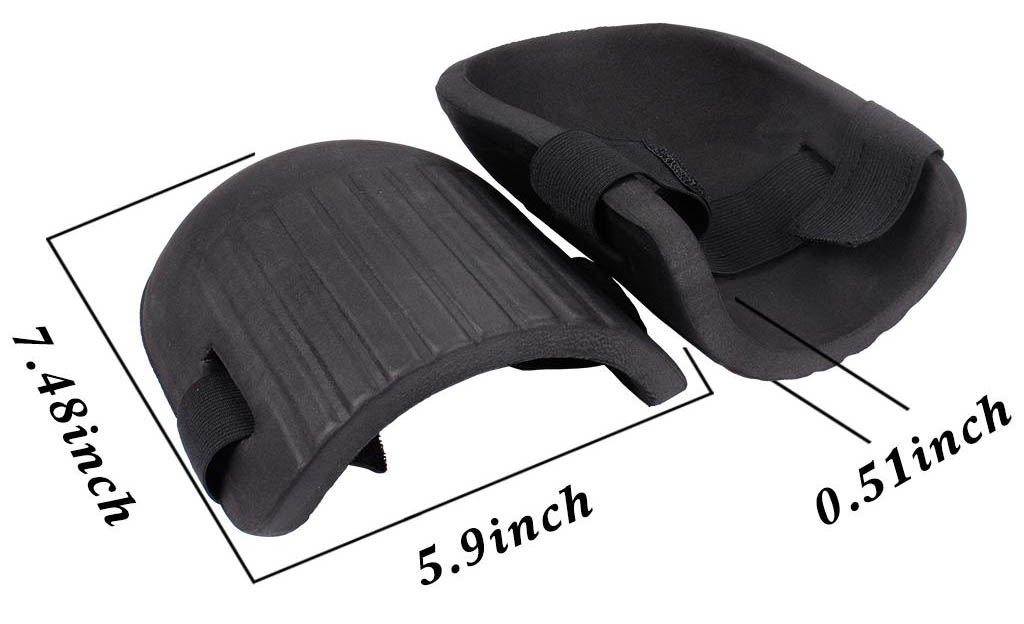 Specifications:
Material:

EVA

Package includes:

Color:

Black/Green

50 x Pair Of Knee Pads / as the client required

Weight:

55g

Size:

7.48*5.90 Inch

Thickness:

0.51 Inch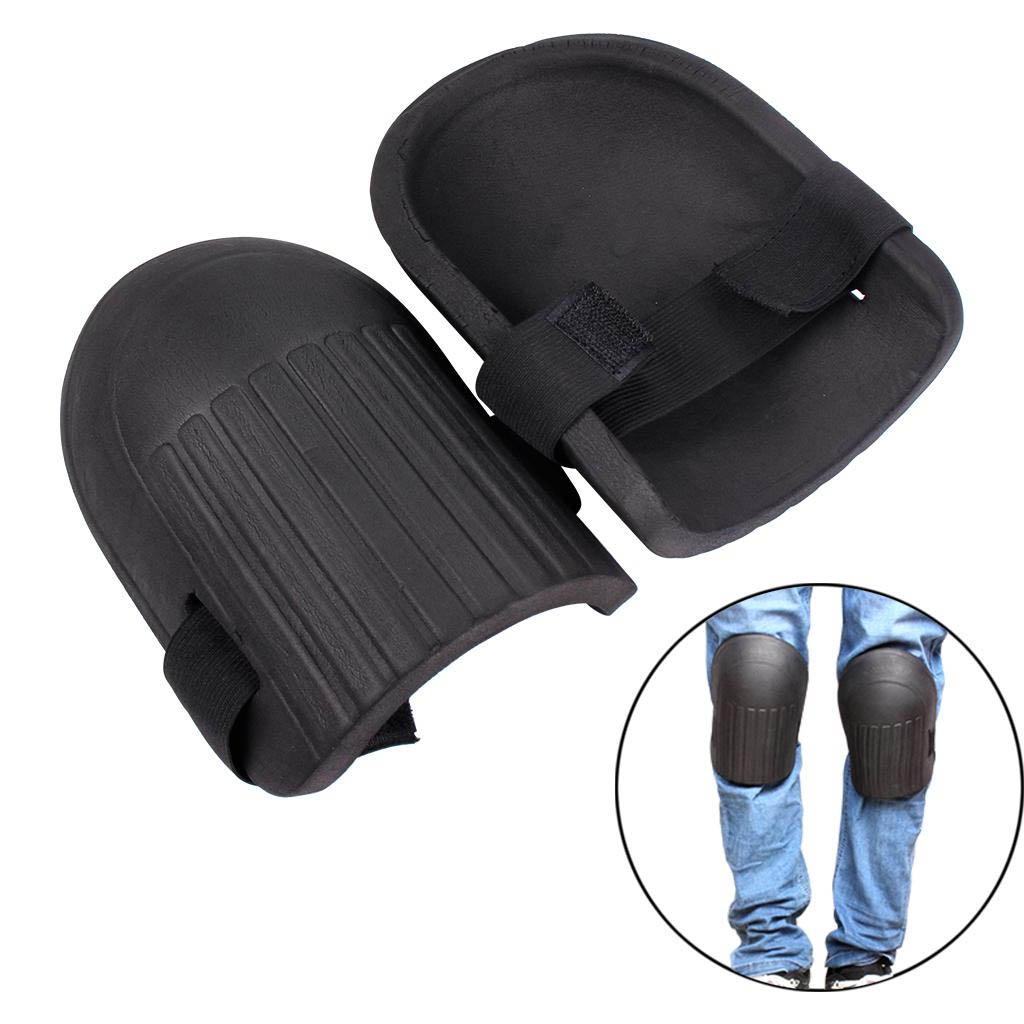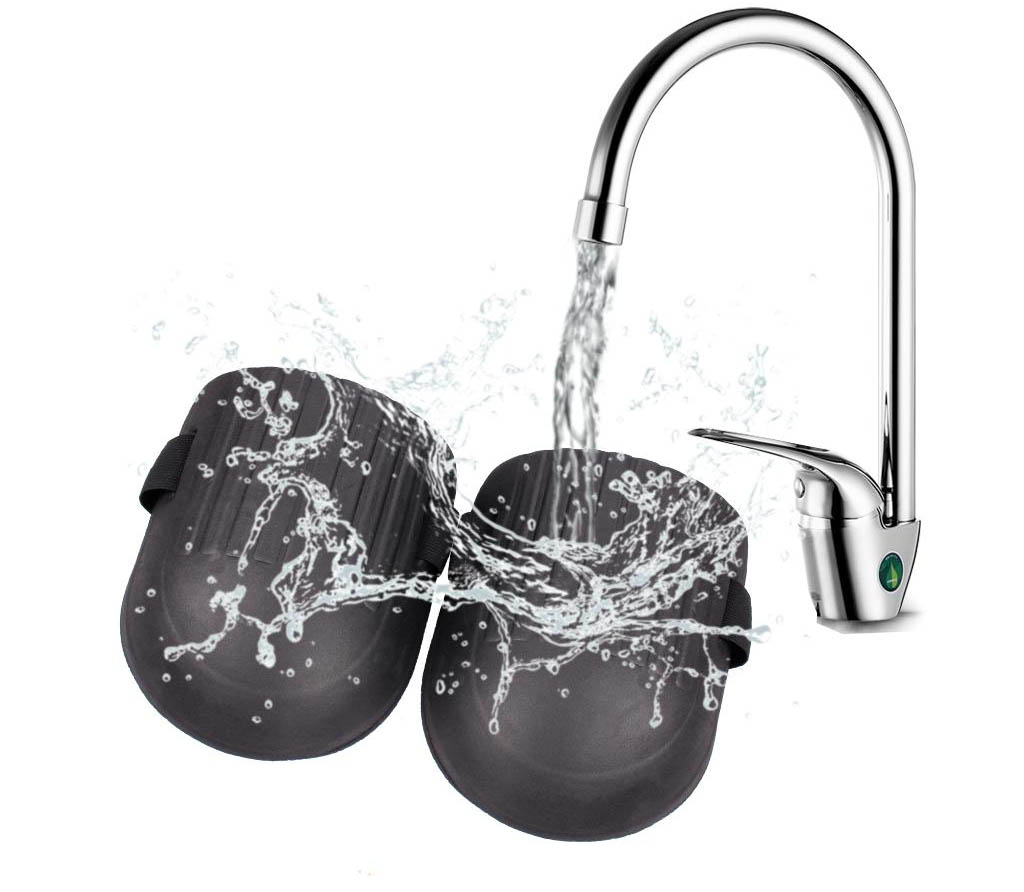 PROTECTION DESIGN: Made with 0.5 inch thick high-quality EVA, the knee pads can cushion your knees and protect surfaces from getting scratched. The knee pads are sturdy enough for real work.
MULTIPLE USE: This knee pads can prevent knee pain from kneeling when you are scrubbing floors, cleaning, working outdoors, and even other uses like yoga, dancing, and photography.
DURABLE MATERIAL: Made from high quality EVA foam and nylon, these pads are durable. These gardening knee pads are build for taking care of your legs and knees when you're tending your garden.
EASY TO PUT ON/TAKE OFF: The adjustable straps make it easy to fit knee pads. Users feel comfortable and secure when they are using this pads. It's simple to adjust the straps, so you can quickly put it on or take off.
EASY TO CLEAN: The outer shell and foam cushion are waterproof materials, so they are easy to clean. Just simply wash these by warm water and then wipe with a dry cloth.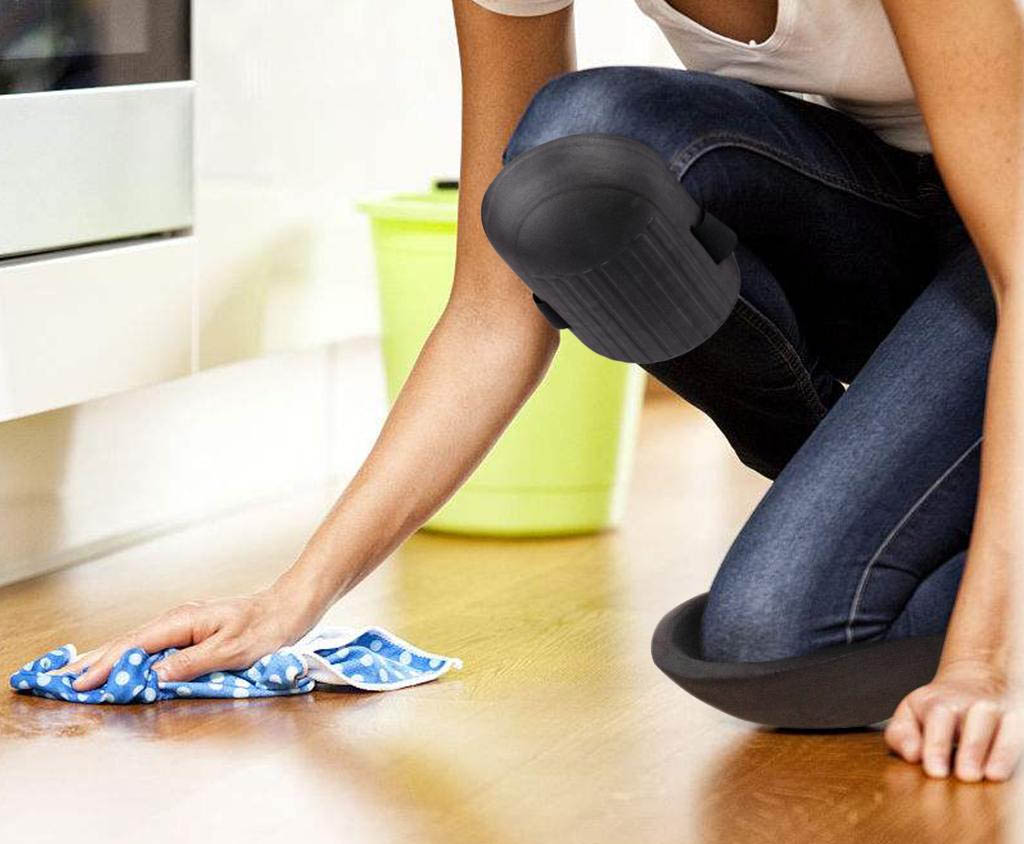 Feature of Lauliven Garden Kneelers:
♥ Thick foam EVA for a lightweight yet durable cushioning.
♥ Feature a flat kneeling surface that bends with the knee for comfort and stability.
♥ Closed cell polyolefin padding is long-lasting, nonabsorbent, and feels cushiony soft.
♥ Adjustable hook-and-loop straps; one size fits all.
♥ The adjustable straps keep them in place without digging into the backs of your legs.
♥ Ideal for preventing sore knees when you're kneeling in your garden.
♥ Ribbed, abrasion-resistant protective shell prevents slipping on smooth surfaces and scratching your
Benefits of garden kneeling pads:
♥ Prevents knee pain: With a kneeling pad, there's no need to rest your knees on a hard surface.
♥ Reduces bending over: Kneeling on a pad relieves joint pain.
♥ Keeps you and your clothes clean: A garden kneeling pad keeps your knees, shins, and trousers free
♥ Versatile uses: Garden kneeling pads are not just for gardening. They are also great for other activities
which require knee protection. They help prevent knee pain from kneeling while scrubbing floors, cleaning,
working outdoors, and even non-standard uses like yoga, dancing, and photography.
A professional Handyman, have tried many different knee pads, and for the money, and the correct application, these are great. They are super comfortable. Lightweight, the single strap has good Velcro, you can tighten it well and it does not pop off when flexing getting up and down. They don't fall down around your ankles like most other heavy, double strap knee pads do when walking around. he wear them all day long when installing flooring, concrete, etc. They are actually fairly durable for what they are, the foam doesn't just disintegrate like I thought it may when abused, however, they do not take hard abuse like dragging your knees across rough surfaces for very long, and I would imagine they may deform if kept in a very hot environment, car, etc. As you can see, they are just foam, no hard plastic shell. If you need super durable pads that you want walk on your knees in gravel, type thing, these aren't for you. But, if you want super lightweight pads that won't fall, that you will forget are there, and give plenty of padding for tasks that you need to get on your knees for, up and down constantly, I highly recommend these.