The act of gardening tends to involve lot of digging and poking and clambering around in soil, usually concerning the removal of weeds or pesky slugs. It's often best to be as close to the action as possible, which means that on many occasions you'll be required to conduct your garden tasks on all fours. Poor old knee joints don't take too kindly to this kind of punishment, especially if the ground on which you are working is uneven, wet or stony, and nothing hurts quite as much as kneeling on a sharp pebble (wayward fork mishaps withstanding).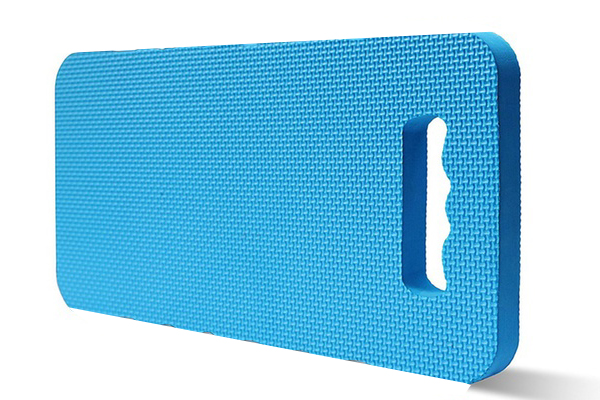 For comfortable, low-level gardening (not to mention protecting your trousers from earthy stains) it's a kneeler you need, and we've been testing the best, including both standalone kneelers and strap-on kneepads. To please our knees we were Recommend kneelers that provided good protection, were durable and that scrubbed up nicely after a hard day toiling amongst the soil.
This foam-formed kneeler is cheap as chips. It's a touch on the thin side, has an uncompromising, basic design (looks like a wonky slice of green bread), but does a fair job of cushioning your delicates when kneeling down on stony ground – of course, it can't compete with the comfort of the pricier options on this list. It's wipe-clean and has a carry handle for when you're traversing the garden. The wording on the packaging states it is "not to be used as a floating device", so warn your cat over using this kneeler as a pond lilo.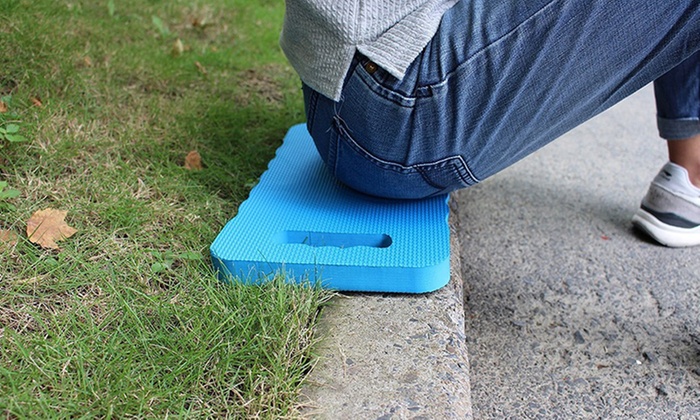 This is a good value, curvaceous kneeler with luxuriously thick padding that allows plenty of room for knee manoeuvres. After an unscheduled downpour, our soaking kneeler dried quickly, ready for more outdoor action. Made from EVA foam, covered in waterproof neoprene, it's light too, so you can easily skim it across the garden for your gardening buddies to use if the call arises. Fashion-conscious gardenistas will be pleased to know that these kneelers come in seven colours, from slate grey to hot pink.